Networking Infra Solutions
Improve Network Performance While Reducing 0perational Costs.
The demand of next-gen continues to drive an ever-increasing need for seamless, secure communication paths between end-users, applications, services, and external networks. TARIT INFOCOM provides simplified network infrastructure solutions using robust hardware and software resources, delivering enhanced network connectivity, communication, operations, and management of enterprise networks.
Our expert teams boast decades of experience in deploying advanced network infrastructure solutions. We specialize in the design and implementation of core voice and data networks, including traditional routing and switching technologies, in addition to advanced security, wireless, mobility, and optical networks, to ensure each deployed network is scaled for future technologies, maximizing each client's return-on-investment.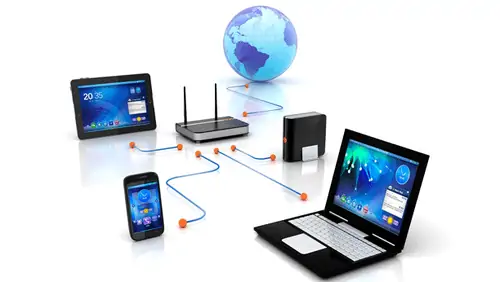 Performance and Management
Professional Services
TARIT INFOCOM Professional Services Team offers a wide-array of services to clientele. From vendor-neutral IT advocacy and consultative services, to complete design and deployment, the Professional Services Team supports clients in their pursuit of reliable, scalable network infrastructure solutions. Our expert team identifies opportunities for virtualization, design single and multi-site solutions, enhance network security, improve storage solutions, and ensure redundant back-ups for compliance with even the strictest IT security policies.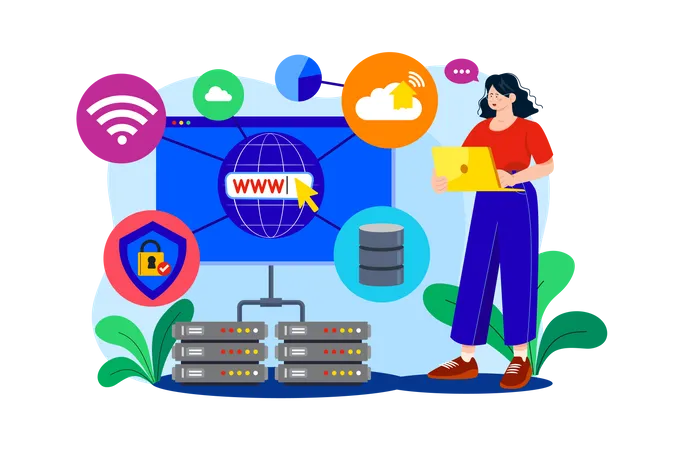 Develop Plans/Risk Matrix
Define and Review Requirements
Engineer Custom Solutions
Install, Stage & Integrate Equipment
Develop Plans/Risk Matrix
Network infrastructure is the backbone of any modern organization. It provides how data and information are
transmitted between different parts of the organization and forms the foundation upon which all other business
operations are built.
Our expert-level-only network engineers design and deploy secure custom-built networks for businesses that increase
productivity and decrease operating costs. Protect your data, enable growth, and help users utilize your network resources securely and efficiently with high-performance network connectivity.
A well-designed network framework can provide several benefits to an organization, including:
Improved Efficiency: A well-designed network framework can help improve an organization's efficiency by reducing the time and resources required to complete tasks. In addition, by consolidating data and information onto a single network, employees can access the information they need more quickly and easily, increasing productivity.
Increased Security: Network infrastructure can also provide enhanced security for an organization by allowing administrators to manage and monitor access to data and resources centrally. By restricting access to specific network parts, administrators can help prevent unauthorized users from gaining access to sensitive information.
Improved Communication: A highly efficient network framework helps in overcoming communication barriers within an organization. By providing employees access to shared files and applications, team members can collaborate more effectively on projects. In addition, network infrastructure can help to streamline communication between different parts of the organization, such as between variousdepartments or locations.
Scalability: Scalability is essential for any organization. With the help of the right network infrastructure monitoring, the organization will grow abundantly without redesigning the network. Whether it be day to-day operations or any significant issues in the network, the network framework provides detailed insights into your network to overcome any problem in advance and achieve great results.
Cost-Effectiveness: Organizations always look for cost-effective ways to grow their organization.
Network infrastructure monitoring is a cost-effective solution for organizations in managing their network. With efficient network infrastructure monitoring, there will be fewer disruptions and issues, which helps organizations save a lot of costs.
Why Is Network Visibility Important?
Maintaining complete visibility throughout your network infrastructure is essential for performance monitoring and threat detection. As well as managing network blind spots is a major pain point for numerous organizations. Acquiring wide network visibility enables you to discover those blind spots, so threats from all sources can be determined as well as remediated faster. First Light Technologies has the tools and services you require to develop a robust and secure network infrastructure solution.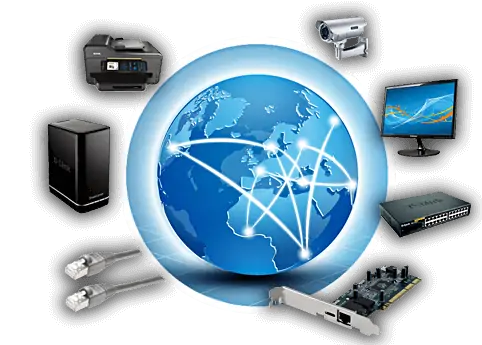 Network Infrastructure Solutions
At TARIT INFOCOM, our highly certified engineers build networks with two primary goals: reliability and high performance. To get there, we only use proven network design principles and technologies. This creates a network that excels in availability, security, scalability, and— yes—performance. From there, we use advanced consolidation and virtualization technologies to further increase efficiency, reduce costs, and enhance business resiliency and agility.
Our network infrastructure solutions deliver enhanced performance for small to large, and simple to complex networks. We partner with our customers to design, build, and operate their network infrastructure, providing them with a single point of contact for all their networking needs.

Indoor Access Points
Get the highest-performing access points with Cisco innovations
Today, more than ever, people require fast, reliable internet access wherever they are. This is especially true for businesses, which rely on good internet connectivity for bringing customers and conducting online transactions. And for business owners, the costs of leasing a wired network can be prohibitive. Enter wireless products for network infrastructure solutions.

Indoor Access Points
Get the highest-performing access points with Cisco innovations

Outdoor And Industrial Access Points
Deliver access to people, apps, and network resources beyond the building

Wireless LAN Controllers
Make your enterprise network digital-ready with our intelligent controllers

Cloud-Managed Access Points
Go cloud-managed for faster deployment, simplified administration, and richer visibility
TESTIMONIALS
What People Are Saying
"TARIT INFOCOM provided an exceptional service when helping us to set up our network infrastructure. Their customer service was excellent, and their range of options was comprehensive, making it easy for us to find the right solution for our business. We highly recommend using TARIT INFOCOM for any networking needs."
"We recently needed to upgrade our network infrastructure, and TARIT INFOCOM was there to step in and provide services beyond expectations. Their solutions were reliable and reasonable, so we feel more secure and can focus on our main goals. We'd highly recommend them to anyone looking for network solutions."
Hours
M-S: 8am – 9pm
24/7 Available
Call Us
+91-9911118859
+91-9911118880
+91-120- 4280391